Carpet cleaning in Ho Chi Minh City
Toan Tam cleaning services have been providing in Ho Chi Minh city with professional carpet cleaning services, upholstery cleaning and floor cleaning for over 20 year.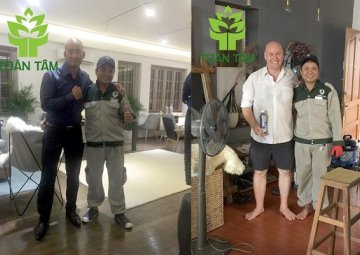 ---
Continuously investing in new carpet cleaning equipment, technology and chemical. Toan Tam cleaning services strive to deliver the best professional carpet cleaning services, upholstery cleaning and floor cleaning results achievable today.
Whether you require commercial or domestic carpet cleaning services, Toan Tam cleaning services offers professional and competitively priced carpet cleaning, sofa cleaning and floor cleaning for home, apartments, company, public houses, shopping mall and more.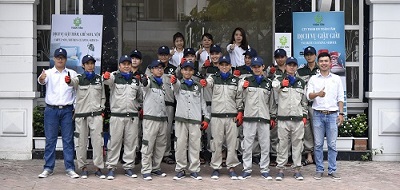 Our experienced technicians are on hand to solve all the problems of cleaning services: disinfecting and sanitizing, deodorize, removing Pet stains and odors, cleaning flooded carpets…
Process of cleaning
Step 1: Preparing
Thoroughly inspection to identify soiling condition, carpet construction and potential permanent stains.
Vacuumed to remove bonded dry soil on carpet and upholstery.
Moving furniture ( if necessary)
Traffic areas and spots are pretreated with specialized cleaning chemical.
Step 2: Carpet cleaning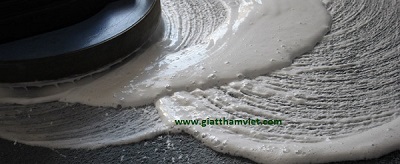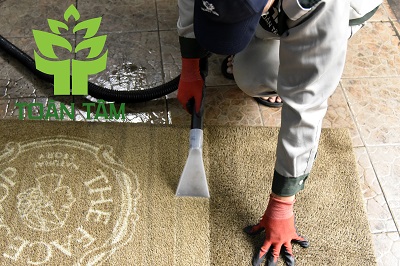 A foamy chemical is distributed on the carpet or upholstery and scrubbed with a motorized circular brush and then the carpet will be thoroughly vacuumed to remove soil and residue.
With any spot are not removed we will use specialty spotting treatment again
Step 3: Dry carpet
High velocity airs movers are placed on the carpet to lessen the drying time
The time to dry carpet or upholstery within 45 – 60 minutes.
Step 4: Post inspection
Please walk through on your carpet to inspect our work.
Our ranges of services include:
Carpet cleaning
Sofa cleaning
Upholstery cleaning
Rug cleaning
Curtain cleaning
Car interiors cleaning
Mattress cleaning
Laundry services
As a leading company applied special shampooing formulas can kill 99% bacteria and remove deeply trapped pollutants with high-powered vacuums. Moreover our carpet cleaning services also get rid of dust mites and prevent mold growth.
We offer exact prices over the phone, free estimates. If you want the job done right the first time call 24 Hrs a day 7 days a week to schedule an appointment.
Keep everything clean, healthy and safe is our mission. We would love to provide you with excellent services.
Chương trình "Tư vấn sức khỏe và tiêu dùng" do Đài truyền hình Tp.HCM (kênh Sn TV) phối hợp cùng CTY TNHH DV TOÀN TÂM thực hiện
Contact us:
Address 1:
20 Vo Truong Toan street , Ward Thao Dien, District 2, Ho Chi Minh city
Tel: (028) 37719109
Address 2:
77 - 85 street , Ward Tan Quy, District 7, Ho Chi Minh city
Tel: (028) 37719108
Address 3:
50/42 Lê Thị Hồng street , Ward 17, District Go Vap, Ho Chi Minh city
Tel: (028) 38311775
Web: http://toantamvn.com/ or http://giatthamviet.com/
Email: info@toantamvn.com info@giatthamviet.com
Skype: toantam.company
Hotline: 094 671 2468 Mr Khang